Wardell Builders nestled in the heart of San Diego County, CA, is an opportunity to transform your space into your dream home. Home renovation may seem daunting, but our expert team in La Mesa is dedicated to helping you plan, implement, and realize your remodeling aspirations. We understand that every home holds a unique story and we aim to continue that story with renovations that reflect your personal style and meet your everyday needs. With our comprehensive, client-focused approach, we ensure that your home renovation in La Mesa is a fulfilling and rewarding experience.
Home Remodeling Project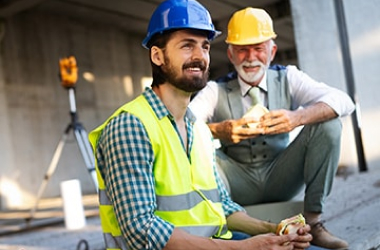 A home remodeling project is more than just an upgrade; it's an opportunity to redefine your living space and save money in the long term. By opting for energy-efficient appliances or installing solar panels, you can significantly reduce your monthly utility bills.
Our team in La Mesa is proficient in integrating such sustainable solutions into your remodeling plan, ensuring that your new living space is not only aesthetically pleasing but also economically advantageous. We believe in delivering value that extends beyond the realms of design and decor, encapsulating aspects of savings and sustainability as well.
Home Remodeling Services
Initial Consultation in La Mesa, CA
The first step to kickstart your home remodeling project is the initial consultation. At this stage, we take the time to understand your vision, assess your space, and discuss your needs and goals. In La Mesa, CA, our team of experts will sit down with you to discuss the viability of your remodeling projects, brainstorm creative and functional solutions, and outline a plan tailored to your budget and timeframe.
This consultation also allows us to get a feel for your style and how you use your space, which is crucial in designing a remodel that suits your lifestyle. We believe that this initial consultation is the cornerstone of successful remodeling projects, setting the stage for smooth execution and a result that you will love.
Design and Planning in La Mesa, CA
Once we have a clear understanding of your vision and goals, our team in La Mesa will collaborate to create a detailed design and plan for your home remodeling project. We believe in transparent communication and collaboration throughout this process, encouraging you to provide feedback and make any necessary changes.
Our goal is to create a design that not only meets your requirements but also exceeds your expectations. With our expertise in the latest design trends and functional solutions, we will ensure that your home renovation is not only visually appealing but also practical and tailored to your needs.
Project Management in La Mesa, CA
With a detailed plan in hand, our team will then move on to the execution of your home remodeling project. From obtaining necessary permits to coordinating with subcontractors and suppliers, we handle all aspects of project management in La Mesa, CA. Our team is dedicated to ensuring that your remodel is completed on time, within budget, and to the highest standards of quality. We pride ourselves on our attention to detail and constant communication with our clients throughout the construction process.
Kitchen Remodel
Kitchen Remodels in La Mesa, CA
The kitchen, often referred to as the heart of the home, is a space where families gather, meals are prepared, and memories are created. At Wardell Builders in La Mesa, CA, our team provides comprehensive kitchen remodeling services that transform your culinary space into a functional and elegant place. We focus on crafting designs that maximize storage, improve workflow, and reflect your personal style.
Whether you envision a classic kitchen with timeless finishes or a modern kitchen with sleek appliances and minimalist aesthetics, our team can bring your dream kitchen to life. We take care of everything from countertop installation, cabinet refinishing, plumbing, and electrical work, to flooring and lighting. With our meticulous attention to detail, we ensure that every aspect of your kitchen remodel aligns with your vision and meets the highest standards of quality.
Bathroom Remodels in La Mesa, CA
Bathroom remodels present a unique opportunity to transform a purely functional space into a personal sanctuary. At Wardell Builders our remodel works cater to all aspects of bathroom remodeling, ensuring that every detail aligns with your vision. Whether it's a simple update or a complete transformation, we handle a wide range of bathroom remodels to suit your needs.
Our professional team focuses on enhancing the aesthetics and functionality of your bathroom. From installing new bath fixtures to upgrading lighting and flooring, we offer comprehensive solutions for your bathroom remodel. Our meticulous planning process ensures that your remodeling project is tailored to your preferences and lifestyle, adding value to your home while enhancing your everyday living experience. With our expertise and commitment to quality, your bathroom remodel is guaranteed to be a blend of comfort, style, and functionality.
Create Custom Design Solutions
Custom Design Solutions by Our Project Managers and Local Contractors in La Mesa, CA
In La Mesa, CA, our project managers and local contractors work closely together to deliver custom design solutions tailored to your unique needs and preferences. Using a collaborative approach, a project manager will engage you in the entire process, from the initial consultation to the final walk-through. Our project managers are experienced in coordinating with local contractors to ensure that each phase of the remodel aligns with the agreed-upon designs and plans. Whether you are looking to remodel your kitchen, bathroom, or entire home, our team focuses on understanding your vision and translating it into practical designs and solutions. By trusting us with your remodeling project, you're enlisting the services of professionals who are dedicated to managing the entire process with precision and transparency, ensuring a result that is functional, aesthetically pleasing, and within budget.
Complete Home Remodel
Complete Home Remodel including Accessory Dwelling Units in La Mesa, CA
A complete home remodel is an extensive process that involves the transformation of your entire living space. Our experienced team is committed to providing an extremely professional service, ensuring that every detail is meticulously planned and executed. Our complete home remodel services extend to the construction of accessory dwelling units (ADUs), a popular trend in home renovation that allows homeowners to maximize their property's potential.
Whether it's creating additional living space, a home office, or an income-generating rental unit, our team will work with you to design and build an ADU that meets your specific needs and preferences. Moreover, we are well-versed in new construction techniques and materials, ensuring that your remodel and ADU construction are modern, efficient, and high-quality. Trust us with your complete home remodel and experience a seamless, professional service that will dramatically enhance the functionality and aesthetics of your home.
Frequently Asked Questions
Where do I start to renovate my house?
Starting a house renovation can seem overwhelming, but the process can be made manageable with a bit of planning. First, you should identify your needs, desires, and what improvements you want to see in your home. This could be anything from wanting more space, upgrading outdated designs, or improving functionality.
Then, set a budget for the renovation. Knowing how much you're willing to spend will help prioritize tasks and keep the project on track. Next, research and find a reputable, experienced remodeling team like us, who can guide you through the process, provide a detailed plan, and execute it. Finally, be prepared for some disruption during the renovation, but keep in mind that it's a temporary inconvenience for a long-term benefit.
How can I redesign my house?
Redesigning your house involves a combination of creativity, planning, and professional guidance. Start by identifying which parts of your house you want to change and how you envision them after the redesign. Look for inspiration online, in magazines, or on home improvement shows to help generate ideas. Once you have a rough idea, consider engaging a professional such as an interior designer or architect to help refine your vision and create detailed plans.
They can provide valuable insight into practical considerations, costs, and potential challenges. It's also essential to set a budget for your redesign project and include some extra for unforeseen expenses. Remember, communication is key in this process. Ensure that you clearly express your ideas and expectations to the professionals you're working with so they can deliver the best results. Lastly, be patient. A good redesign takes time, but it's worth the wait.
How do I make a renovation checklist?
Creating a renovation checklist is a systematic way to ensure all aspects of a remodel are addressed. Start by identifying all areas in your home that require renovation. For each area, list down the specific improvements you want to make. This could range from changing a room layout to replacing fixtures. Next, prioritize the improvements based on their urgency and your budget. Keep in mind, that some changes may require professional intervention, so allocate a portion of your budget for professional services.
Once you have a detailed list, schedule each task. It's essential to sequence your projects in a way that one task doesn't interfere with another. For instance, you wouldn't want to paint your walls before rewiring is completed. Lastly, keep track of your progress. Check off completed tasks and revise the schedule as necessary. Remember, flexibility is key in renovations as unexpected issues may arise, altering your initial plan.
What does renovating a house mean?
Renovating a house involves making improvements or updates to an existing home. This can encompass a wide range of projects, from small changes like painting a room or replacing fixtures to larger-scale endeavors like remodeling a kitchen, adding a room, or even gutting and completely redoing the interior. Renovation projects aim to enhance the home's aesthetics, increase its functionality, or improve its structural integrity.
This process not only breathes new life into a home but can also significantly increase its market value. It's important to note that renovation is distinct from home maintenance, which involves routine repairs and upkeep to preserve the existing structure and features of the house.