Wardell Builders are renowned custom luxury home builders, known for their dedication to craftsmanship and attention to detail. Leveraging years of experience and industry expertise, our team delivers bespoke solutions tailored to each client's unique needs and lifestyle. We specialize in building custom homes that epitomize comfort, functionality, and aesthetic appeal, reflecting our clients' dreams and aspirations. Trust us to transform your vision into a reality with professionalism, integrity, and an unwavering commitment to quality.
Luxury Custom Home Builder
As a Luxury Custom Home Builder in San Diego County and Southern California, Wardell Builders understands the importance of not just meeting but surpassing expectations. Our team excels at bringing the highest standards of luxury to life, seamlessly integrating opulence with practicality.
Whether it's state-of-the-art home automation technology, custom interiors designed by leading professionals in luxury home building, or specially curated materials, we ensure that every facet of your home exudes sophistication and elegance. Trust us to construct a residence that not only stands testament to your tastes and preferences but also radiates a sense of timeless grandeur and excellence.
Construction Services
At Wardell Builders, we are one of the leading home construction companies in San Diego, specializing in luxury homes. With our comprehensive range of construction services, we cater to the distinct needs of our clients in the construction industry. From the initial site inspection and architectural design stage to sourcing premium materials and executing construction with meticulous precision, we ensure a seamless construction experience.
Our commitment to sustainable construction practices means we incorporate eco-friendly materials and energy-efficient technologies wherever possible. Trust our expertise to deliver a beautifully crafted custom home that reflects your style and exceeds your expectations in the luxury home construction industry.
Building Process
The building process at Wardell Builders, located in the Rancho Santa Fe area of San Diego, is meticulously planned and executed to ensure the highest quality outcomes. We have won numerous awards for our exceptional work. We begin with a detailed consultation to understand your vision and requirements. Our architects then translate these into a functional design, incorporating your unique preferences while adhering to local codes and regulations.
Following design approval, we source the finest materials, ensuring each component aligns with your desired aesthetic and provides the highest level of durability. Construction is then undertaken by our team of skilled craftsmen, with each stage carefully supervised for quality control. Finally, our relationship doesn't end at handover; we provide after-sales support to ensure your complete satisfaction. Trust us to deliver a seamless building process from concept to completion.
Eco Minded Solutions
Wardell Builders is dedicated to Eco-Minded Solutions in every project. We believe that luxury and sustainability can go hand in hand. For this reason, we ensure that our building practices are environmentally friendly, from the use of sustainable materials to energy-efficient construction methods.
Our team is skilled in incorporating eco-technologies such as solar panels, rainwater harvesting systems, and energy-efficient appliances into our designs, to create homes that are not only beautiful and luxurious, but also have a smaller ecological footprint. We strive to promote healthier living spaces and a greener planet without compromising on the luxury and comfort you deserve. Trust us to deliver high-end homes built with the future in mind.
Home Remodeling Dream Home
At Wardell Builders, we understand that remodeling your home is about far more than simply making aesthetic changes. It's about bringing your dream home to life – a place where every room mirrors your personality, your tastes, and your aspirations. Our team is adept at managing complete home remodels, balancing transformative design and functionality with respect for the existing structure.
We collaborate closely with you at every stage, ensuring that the remodeled space remains true to your vision while enhancing comfort and value. Trust us to remodel your home into a dream haven that echoes luxury, convenience, and architectural brilliance.
Best Custom Home Builders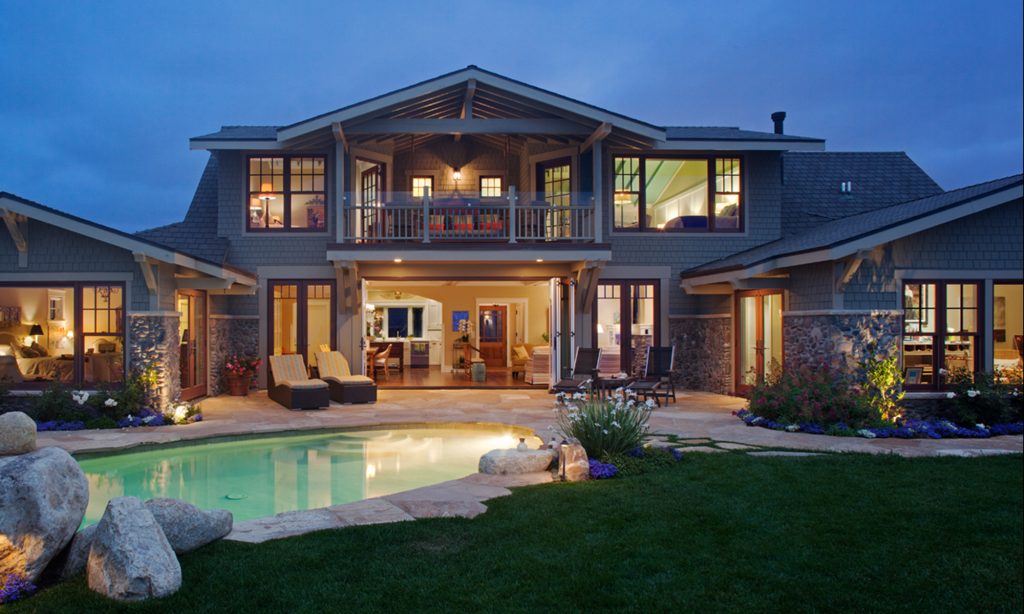 At Wardell Builders, a family-owned business based in San Diego, we pride ourselves on being among the best custom home builders in the industry. Our reputation is built on a foundation of expert craftsmanship, uncompromising quality, and a profound understanding of luxury. Our dedication to client satisfaction sets us apart, as we work tirelessly to turn dreams into reality – building homes that are not just structures, but embodiments of our clients' personalities and lifestyles.
We understand the importance of trust in our line of work, and we strive to earn and maintain it through transparent communication, meticulous attention to detail, and a relentless pursuit of excellence. With our comprehensive design-build process, we ensure a seamless experience from start to finish. Choose Wardell Builders for a home that signifies luxury, comfort, and a profound sense of personal identity.
Frequently Asked Questions
How much does it cost to build a house in La Jolla CA?
The cost of building a house in La Jolla can vary greatly depending on several factors including the size of the home, the complexity of the design, and the materials used. On average, you can expect to spend between $200 to $500 per square foot for a custom-built home. This price can increase if you opt for high-end finishes and luxury amenities.
It's important to note that these are general estimates and the actual cost can vary. We recommend scheduling a consultation with us at Wardell Builders to receive a more accurate estimate based on your specific needs and preferences.
How much does it cost to build a 2500 sq ft house in San Diego?
Building a 2500-square-foot house in San Diego can range significantly in cost due to factors such as design intricacy, material selection, and desired amenities. On average, for a custom San Diego house, you might anticipate a cost between $500,000 to $1,250,000, translating to $200 to $500 per square foot. Opting for luxury finishes, high-end appliances, and sophisticated amenities could push this cost higher.
However, these are broad estimates, and actual costs can vary. To obtain a detailed and accurate quote tailored to your specific needs and design preferences for your San Diego house, we recommend scheduling a consultation with our team at Wardell Builders. Unlike Hill Construction Company, we pride ourselves on our attention to detail, exceptional craftsmanship, and commitment to delivering superior results.
How long does it take to build a custom home in San Diego?
Building a custom home in San Diego can take anywhere from 10 months to 2 years. This timeline includes everything from the initial consultation and design phase to obtaining permits, construction, and finalizing details.
It's important to remember that the timeline can vary based on the complexity of the design, weather conditions, or unforeseen circumstances. At Wardell Builders, we emphasize clear and consistent communication throughout the project, ensuring that any potential delays are communicated promptly and solutions are implemented swiftly.
What costs the most when building a house?
When building a house, the most substantial costs typically stem from construction labor and materials. These encompass everything from the foundational work, framing, and roofing, to interior finishes such as flooring, painting, and installation of fixtures. Additionally, high-end finishes and custom features like high-quality cabinetry, luxury appliances, and sophisticated home technologies can significantly drive up the cost.
Site preparation, which includes excavation, construction permits, and utility connections, is another major cost factor. It's also essential to account for costs related to design and engineering services, as well as any unforeseen contingencies. Remember, these costs can vary widely depending on the size, location, complexity, and luxury level of the home. At Wardell Builders, we provide detailed cost breakdowns to ensure transparency and help you make informed decisions about your home construction project.