At Wardell Builders, we are proud to be your local contractors, offering unparalleled home remodeling services in Solana Beach. Our team of seasoned professionals is dedicated to transforming your current living space into the home of your dreams, with meticulous attention to detail and a commitment to excellence in home remodel.
With our expertise in whole house remodels, we have the skills and knowledge to deliver a truly remarkable job that goes above and beyond your expectations. From conceptualization to completion, we ensure that every aspect of your project aligns perfectly with your vision, creating a space that reflects your unique style and personality.
Whether it's a complete overhaul or a specific area that needs attention, we approach every project with the same level of dedication and craftsmanship. Our comprehensive approach means that no detail is overlooked, from the choice of materials to the finishing touches, ensuring a result that is nothing short of extraordinary.
As local contractors, Wardell Builders is your trusted partner for all your home remodeling needs. Let us turn your house into a home you'll love, where every corner is a testament to quality and your personal taste. Experience the difference of working with a team that is committed to delivering exceptional results and creating spaces that inspire. Contact us today to start the journey toward your dream home remodel.
Home Remodeling Project Solana Beach CA
Experience Incredible Job with Our Project Manager General Contractors in Solana Beach, CA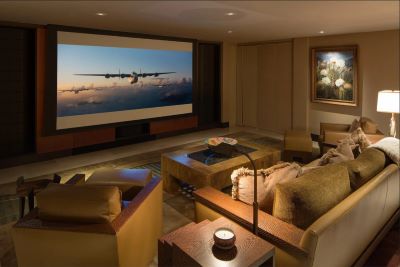 In Solana Beach, CA, we at Wardell Builders take on each home remodeling project with the ambition to deliver an incredible job. Our project manager general contractors are well-versed in handling all sizes and scopes of remodeling projects. With a deep understanding of the complexities and details that come with home remodeling, they guide and manage each phase of the project diligently.
They ensure every aspect of the remodel, from the initial design to the final nail, is executed to perfection. Communication and transparency are pillars of our project management, ensuring you're always updated about the progress. Our project manager general contractors are dedicated to exceeding your expectations and transforming your living space into an exquisite reflection of your unique style and personality.
Our Project Managers Will Take Care Of Everything For You
Our project managers are passionate about delivering an outstanding job on your home remodel. They are experts in orchestrating and managing all facets of the renovation process, ensuring that even the most intricate details are handled with the utmost precision. Our proven track record of completed projects speaks volumes about our commitment to quality and our ability to deliver on our promise of excellence.
From the preliminary design phase to the final walkthrough, our project managers are there every step of the way, taking care of every last detail. You can rest assured that the entire process will be stress-free and seamless, yielding a home remodel that truly embodies your vision and enhances your lifestyle. At Wardell Builders, we don't just build homes—we build dreams.
A Kitchen Remodel To Transform Your Dining Room
The kitchen serves as the heart of the home, a place where meals are prepared, and memories are made. At Wardell Builders, we understand the significance of this space and strive to transform your kitchen into an area that is both functional and aesthetically pleasing. Drawing inspiration from the serene seaside surroundings of Solana Beach, we specialize in coastal designs for kitchen cabinets and entire kitchen remodels.
Our design team carefully incorporates elements of the beachfront lifestyle into the kitchen, using a palette that reflects the colors of the coast, materials that evoke a sense of calm, and a layout that promotes easy movement. Whether it's the installation of new cabinets, countertops, or a complete kitchen redesign, we promise a transformation that brings the tranquil ambiance of the coast right into your home. Experience the magic of a coastal-inspired kitchen remodel with Wardell Builders and let us craft a space that is a true reflection of your taste and lifestyle.
Revamp Your Bathroom: Transform Your Space with Bathroom Remodeling
At Wardell Builders, we believe that bathroom remodels are about more than just aesthetics. They are about creating a space where you can relax, rejuvenate, and escape from the stress of daily life. With careful planning, expert craftsmanship, and a keen eye for design, we are ready to transform your current bathroom into a personal sanctuary that combines form and function.
Our skilled team considers each aspect of your bathroom design, from the selection of fixtures and fittings to the alignment of tiles. We are able to handle new construction and seamlessly blend it with the existing structure. As we create your new bathroom space, we ensure that every detail complements your personal taste and the overall design aesthetic of your home.
Through our commitment to excellence, we have been able to redefine bathroom remodels in Solana Beach. We ensure that your new bathroom is not only visually appealing but also serves your needs in the best way possible. Contact Wardell Builders today to start the journey towards your dream bathroom remodel.
Remodel Your Garage With Garage Conversions
Experience the Transformation of a Detached Garage into a Functional Space with our Garage Conversions
A detached garage serves more than just a storage space for your vehicles. It holds the potential to be transformed into a vibrant and livable area that complements your home. At Wardell Builders, we provide exceptional garage conversion services in Solana Beach, CA, turning your underused garage into a functional space that aligns with your lifestyle and aesthetic preferences. Whether you aspire to convert your garage into a home office, a guest house, a personal gym, or a cozy den, our team of experts is committed to making the process a wonderful experience for you.
We start by understanding your needs, assessing the structure of your detached garage, and then meticulously planning the conversion process. We ensure that every aspect of the garage conversion, from insulation and flooring to plumbing and electrical work, is executed to the highest standards. Our team works with you closely, providing regular updates and ensuring that the remodeled space reflects your unique style and personality. Embark on this transformation journey with us and see your garage transition from a bland, underused space, to an area that adds value and charm to your home. Contact Wardell Builders today and let us make your garage conversion a wonderful experience.
Top-notch Home Remodeling Contractors in San Diego County
As top-notch home remodeling contractors in San Diego County, we at Wardell Builders extend our services to nearby cities and bring our expertise directly to your job site. With a reputation for excellence, we've spearheaded numerous home renovation projects, carefully tailoring each one to meet the unique needs and style preferences of our clients.
Our skilled team is equipped to handle every detail, from the initial design phase to the finishing touches, ensuring that your dream home becomes a reality. Regardless of the size or complexity of the project, we're committed to delivering results that exceed your expectations. Trust us to transform your space into a perfect blend of comfort, functionality, and aesthetic appeal. Contact us today and let us bring your home renovation vision to life.
Frequently Asked Questions
Is it worth hiring a general contractor?
Absolutely! Hiring a general contractor can provide immense value to your home renovation or remodeling project. A general contractor provides overall management, coordinates with various tradespeople such as plumbers, electricians, and carpenters, and ensures the project is completed on time and within budget.
They have the necessary experience, knowledge, and connections to navigate through potential issues that could arise during the construction process. Hiring a general contractor can also save you time, stress, and potentially money in the long run. Therefore, it's a worthwhile investment for any homeowner planning a significant renovation project.
Why should we hire a general contractor?
Hiring a general contractor has several advantages. A general contractor facilitates a seamless renovation process, liaising between various parties involved in the project, hence ensuring coherence and efficiency. They possess the requisite expertise and experience to address any challenges that may arise during the renovation process, ensuring that the project stays on schedule and within the budget.
Furthermore, they are knowledgeable about the necessary permits and regulations, ensuring your project is compliant. In terms of quality, a general contractor upholds high standards, utilizing reliable subcontractors and high-quality materials. By entrusting your project to a general contractor, you can focus on other important matters, secure in the knowledge that your home renovation is in capable hands.
How do I find general contractors near me?
Finding a reputable general contractor near you is not as daunting as it seems. Start by asking for recommendations from friends and family who have recently undertaken similar home renovation projects. Online platforms like HomeAdvisor or Angie's List also provide comprehensive databases of local contractors, including reviews and ratings from previous clients.
When you've narrowed down your list, arrange face-to-face meetings to discuss your project and request quotes. As you do your research, consider choosing our company, Wardell Builders. We are committed to providing a good fit for your project and ensuring peace of mind throughout the renovation process. Don't forget to verify our licenses, insurance, and references.