At Wardell Builders, we specialize in complete home remodeling and offer comprehensive remodeling services in Chula Vista. With our expertise and experience spanning over a decade, we have successfully transformed numerous properties, leaving a lasting impression on our clients. Our team of skilled professionals possesses a keen eye for design and a deep commitment to delivering excellence in every project we undertake.
We understand that a successful home remodel goes beyond aesthetics. That's why we prioritize the seamless integration of creativity and practicality. By meticulously blending innovative design concepts with functional considerations, we bring your complete home remodeling ideas to life, creating living spaces that are not only visually stunning but also highly functional and tailored to your unique needs.
When you choose Wardell Builders for your complete home remodel, you can expect nothing less than exceptional craftsmanship, attention to detail, and a personalized approach. We believe that every homeowner deserves a home that reflects their style and enhances their quality of life. Let us exceed your expectations and bring your dream home to reality with our comprehensive remodeling services.
Unleash the Potential of Your Space with a Remodeling Project
Whether you're looking to revamp a single room or undertake a comprehensive home remodeling project, our team of local professionals, including project managers, is here to help you unleash the full potential of your space. We are dedicated to customer satisfaction and delivering optimal home remodeling solutions tailored to your unique desires and needs, all in a timely manner. With our extensive experience and expertise, we specialize in everything from kitchen makeovers to full-scale home renovations, ensuring that every aspect of your home reflects your distinct lifestyle and personality.
At Wardell Builders, we understand that your home is more than just a place to live – it's a sanctuary that should inspire and rejuvenate you. That's why we take pride in transforming properties into dream living spaces that exude comfort, functionality, and style. From conceptualization to execution, we prioritize attention to detail and craftsmanship, ensuring that every project is completed to the highest standards.
When you choose Wardell Builders for your construction services needs, you can trust that our team of local professionals, including project managers, will work closely with you throughout the entire process. We take the time to listen to your vision, understand your objectives, and incorporate your ideas into the design. Our goal is to create a home that not only meets your expectations but exceeds them, ensuring customer satisfaction.
Experience the difference with Wardell Builders and witness the remarkable transformation of your property into a truly exceptional living space. Contact us today to discuss your home remodeling project and let our team of local professionals bring your vision to life in a timely manner, ensuring customer satisfaction every step of the way.
Transform Your Home With Kitchen And Bathroom Remodels
Kitchen and bathroom remodels are not just ordinary projects; they are transformative journeys that elevate both the aesthetics and functionality of your home. At Wardell Builders, we deeply understand the profound impact these pivotal spaces have on shaping your daily living experience.
Our team of expert designers goes above and beyond to comprehend your unique vision, lifestyle needs, and style preferences. By closely collaborating with you, we craft a meticulous design plan that seamlessly marries form and function. We take pride in utilizing only the finest materials and appliances, ensuring that your kitchen and bathroom stand the test of time while offering an unparalleled living experience.
From replacing countertops and installing energy-efficient fixtures in your bathroom to reimagining the layout of your kitchen for enhanced functionality, we leave no stone unturned in transforming your space. Every detail is thoughtfully planned and executed to breathe new life into your home.
With our kitchen and bathroom remodels, your home will not only look different, but it will also feel different. Embrace the Wardell Builders' remodeling experience and let us transform your residence into a haven of comfort, convenience, and style that exceeds your expectations.
Revamp Your Kitchen with Our Kitchen Remodeling!
Kitchen remodeling is one of our major areas of expertise at Wardell Builders, serving the San Diego area. With years of experience, our project managers have perfected the art of creating kitchen spaces that are not only functional but also visually stunning. We understand the central role that the kitchen plays in your home and living experience, and our goal is to exceed your expectations.
Our skilled team of experts, including project managers, takes the time to collaborate with you to gain a deep understanding of your cooking habits, lifestyle, and design preferences. We believe that every kitchen should be personalized to reflect your unique style and needs. Using this knowledge, we meticulously plan a kitchen layout that optimizes workflow, enhances convenience, and truly transforms your space.
From installing modern kitchen islands that serve as gathering spots for family and friends, to fitting in sleek countertops that elevate the overall aesthetic, we pay attention to every detail. We also specialize in upgrading outdated appliances to smart, energy-efficient models, ensuring that your kitchen is not only beautiful but also eco-friendly.
Lighting is another crucial aspect of kitchen design, and we make sure to create a well-lit, warm, and inviting atmosphere. Whether you prefer recessed lighting, pendant lights, or under-cabinet lighting, we will help you choose the perfect lighting solutions that enhance both functionality and ambiance.
At Wardell Builders, we are committed to delivering exceptional craftsmanship and attention to detail in every project we undertake. We take pride in our precision and dedication to creating the kitchen of your dreams. If you're in the Chula Vista or San Diego area and looking for a kitchen remodeling service that combines functionality, style, and quality, look no further than Wardell Builders. Let us turn your dream kitchen into a reality!
Transform Your Bathroom With Stunning Bathroom Remodeling
Bathroom remodeling is one of the many exceptional services that Wardell Builders specializes in. We understand that a bathroom is more than just a functional area; it has the potential to become a tranquil sanctuary for relaxation and rejuvenation within your own home. Our dedicated team works closely with you to fully comprehend your unique needs and aspirations for the space. Whether you envision a spa-like retreat or a contemporary, streamlined design that optimizes efficiency, we are committed to bringing your vision to life.
Our expertise extends to every aspect of bathroom remodeling, from the installation of luxurious bathtubs and showers to the meticulous selection of the perfect tiles and fixtures. We ensure that every detail is thoughtfully chosen to align with your aesthetic preferences and functional requirements. By utilizing high-quality materials, we not only guarantee a stunning visual transformation but also create a bathroom that can withstand the demands of daily use.
In addition to aesthetics, we consider crucial elements such as lighting and storage to ensure that your bathroom is a well-lit and organized space that offers optimal functionality. Our team of experts will meticulously plan the placement of lighting fixtures and strategically incorporate storage solutions to maximize the usability and efficiency of your bathroom.
With Wardell Builders, you can embark on a transformative journey for your bathroom and experience a touch of luxury every day. Trust us to deliver meticulous craftsmanship, attention to detail, and an unwavering commitment to your satisfaction. Let us redefine your bathroom into a haven of comfort and style that perfectly complements your lifestyle.
Home Remodeling Contractors In San Diego County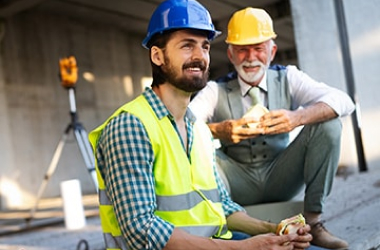 Wardell Builders, a reputable family-owned business and home remodeling contractor in San Diego County, takes pride in being a trusted name in the industry. With years of experience and an extensive portfolio of successfully completed projects, we have established ourselves as a leader in delivering excellence. Our dedicated team of professionals possesses the skills and expertise necessary to handle any home remodeling project with utmost precision and commitment.
We place great emphasis on understanding our client's unique needs and exceeding their expectations for current and future projects. Whether it's a kitchen renovation, bathroom remodel, or a complete home transformation, we are your reliable partner in turning your remodeling dreams into reality. From concept to completion, our comprehensive services ensure that every detail is meticulously attended to, while our commitment to using high-quality materials guarantees lasting results.
When you choose Wardell Builders for your next home remodel project, you can expect to work with a team that is focused on your satisfaction. Our general contractors' customer-centric approach ensures that your vision is realized, and we strive to make the entire process as seamless and enjoyable as possible. Experience the difference of working with professionals who prioritize your needs and deliver exceptional craftsmanship.
Elevate your home remodel journey by selecting Wardell Builders as your trusted partner. Discover why we are the preferred choice for family-owned home remodeling projects in San Diego County.
Frequently Asked Questions
How much does a remodel cost in San Diego?
The cost of a remodel in San Diego can vary greatly depending on several factors, including the scope of the remodel, the materials used, and the specific requirements of the homeowner. On average, a kitchen remodel can range from $12,000 to $35,000, while a bathroom remodel may cost between $5,000 and $14,000. For a comprehensive home remodel, you may need to budget anywhere between $50,000 and $200,000. It's important to remember these are general estimates and the actual cost may differ. We strongly recommend consulting with our expert team at Wardell Builders for a more accurate quote based on your specific needs and design preferences.
Can I get custom cabinetry?
Absolutely! At Wardell Builders, we offer custom cabinetry services to our clients. We understand that your storage needs and aesthetic preferences are unique, and we aim to reflect that in your cabinetry. Our expert carpenters can craft beautiful, durable cabinets that are tailored to your exact specifications. Whether you want a traditional, contemporary, or unique blend of styles, we can make it happen. Custom cabinets can provide exceptional storage solutions while adding a touch of elegance and personality to your home.
Where can I find a kitchen designer?
At Wardell Builders, we provide expert kitchen design services as part of our comprehensive remodeling package. Our team of experienced designers and project managers work closely with you to understand your vision and create a kitchen layout that meets your functional needs and aesthetic preferences. Whether you're after a modern minimalist style or a more traditional design, a project manager can help bring your kitchen vision to life. Visit our showroom in San Diego County or contact us to schedule an initial consultation.
Do home remodel companies offer a free estimate?
Yes, many home remodel companies, including Wardell Builders, offer free estimates to prospective clients. This provides an opportunity for homeowners to get a sense of the potential costs before committing to a project. Our team will assess the scope of the work, discuss your specific needs and preferences, and then provide a comprehensive cost estimate. This helps ensure transparency and allows us to discuss the project's feasibility within your budget constraints from the very beginning. However, remember that this is just an estimate and actual costs may vary as the project progresses.